SOCCER TRANSFER MARKET NEWS
JUVENTUS - Dani Alves says yes to Pep Guardiola: City ready to sign former Barça player:
After having left both Gael Clichy e Pablo Zabaleta to go, Manchester City manager, Pep Guardiola, is getting more and more eager to sign Brazilian international right-back/midfielder/winger Dani Alves (34), possibly leaving Juventus after just one season, and work together again with one of his Barcelona FC times' core-players.
ARSENAL back for ARDA TURAN: noteworthy cash bid ready: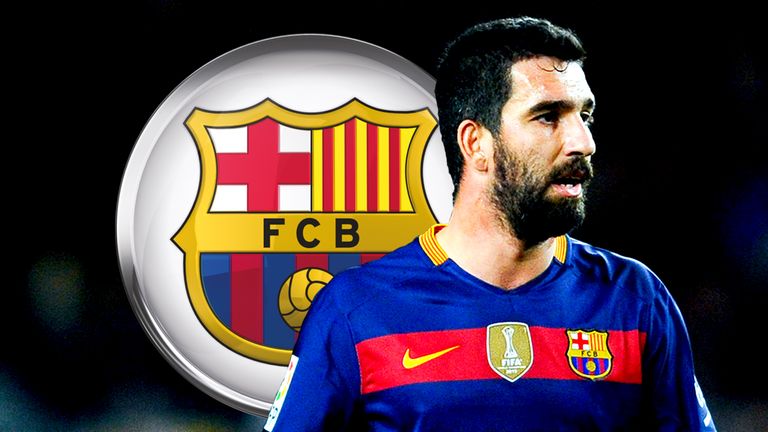 According to AMK, Arsenal management are getting again more and more determined to sign Turkish international attacking midfielder/winger Arda Turan (30), leaving Barcelona FC after two seasons. To this end, Gunners are ready to submit Blaugrana an about 30 million euros bid; former Atletico Madrid might enjoy North London as a destination for keeping on with his career.
BARCELONA FC put up VERMAELEN for sale:
Not set to be bought back by AS Roma, Belgian international centre-back Thomas Vermaelen (31), tormented by injuries as usual during last season, is set to join back Barcelona FC indeed, but just for being put up for sale right afterwards. So far, no specific suitor for former Arsenal and Ajax player showed up. Vermaelen is still on a deal with Blaugrana until June 2019.
CHELSEA raising the stakes on ALEX SANDRO: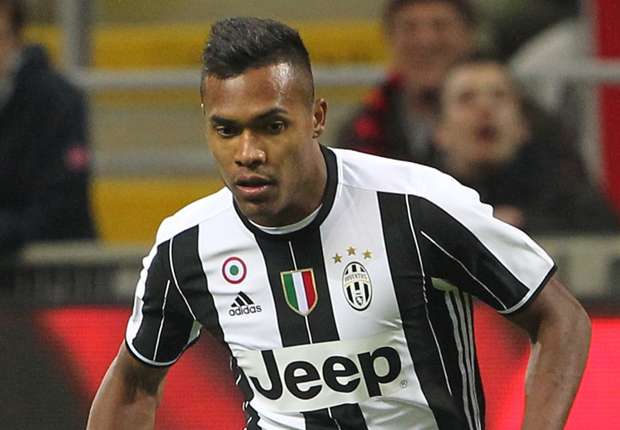 Tempted to leave Juventus, after two seasons and Champions League final match latest disappointment, Brazilian international left-back/winger Alex Sandro (26), according to London Evening Standard's today edition, is more and more of a main target for Chelsea. Former Bianconeri manager, Antonio Conte, is determined to get former Porto player for his team, and had talks started on his signing: after their first 35 million euros bid, which Serie A giants turned down, Premier League reigning champions are ready to raise the stakes. Meanwhile, the player is still tracked by Arsenal and Manchester City as well.
LIVERPOOL - Salah to attend medical tomorrow:
As we already reported on our pages, Liverpool and AS Roma agreed on a 40 million euros fee on Egyptian international winger/half-forward Mohamed Salah's move to Reds. The 25-year old, trying again to win his spurs in Premier League, after his short and poor Chelsea experience (dating back to January 2014-January 2015 span), is attending medical for Anfield Road side tomorrow.
BARCELONA FC - Verratti says yes to transfer from PSG:
According to Sport, Italian international playmaking midfielder Marco Verratti (24) has just granted his overall availbility to join Barcelona FC to Blaugrana executive, Javier Bordas. Leaving Paris Saint-Germain after five seasons, most likely on an about 65 million euros fee, the player is still tracked by Inter Milan and Juventus as well.
BAYERN MUNICH turning to CARRASCO while moving away from Sanchez:
According to Sport Bild, Bayern Munich, despite having moved close to Arsenal star Alexis Sanchez, are getting less and less enthused by the chance to sign him, due to the player's very high salary request. To this end, Bundesliga 5-times-in-a-row reigning champions are turning to Belgian international attacking midfielder Yannick Carrasco Ferreira (23), currently on a deal with Atletico Madrid until June 2022. Not allowed to sign new players, Colchoneros are therefore likely to make their best effort in order to keep former AS Monaco player put.
PSG set high fee on Lucas MOURA:
According to latest French news, Paris Saint-Germain have just put up Brazilian international winger/half-forward Lucas Moura (24) for sale, setting a 40 million euros fee on him (a transferring price European clubs are quite unlikely to agree). Currently on a deal with Ligue 1 giants until June 2019, Moura has been recently linked to Manchester United and Inter Milan, as well as a return to his home country.
MANCHESTER CITY back for Toni KROOS:
According to Spanish magazine Don Balón, Real Madrid and German NT star central midfielder Toni Kroos (27) has been targeted back by Manchester City, since Pep Guardiola, after having trained him at Bayern Munich in 2013/14, is determined to work with him again. Currently on a deal with Merengues until June 2022, Kroos had been pursued by Chelsea and Manchester United as well for a long time.
PSG trying to close in on AUBAMEYANG:
According to news reported by Sky Sports, Paris Saint-Germain are getting closer and closer to seal the deal for having Gabonese star striker Pierre-Emerick Aubameyang join in. The player, tracked by Manchester City as well, but happy to join Ligue 1 back, after four seasons in Germany, will be traded by Borussia Dortmund on an about 68 million euros fee, while his annual salary will be around 8.7 millions.