There was to be no Comeback Part II for Barcelona as Juventus maintains a clean sheet (PHOTOS)
We got One of the outstanding European performances from Juventus, Clean sheet over 2 legs against Messi, Suarez and Neymar.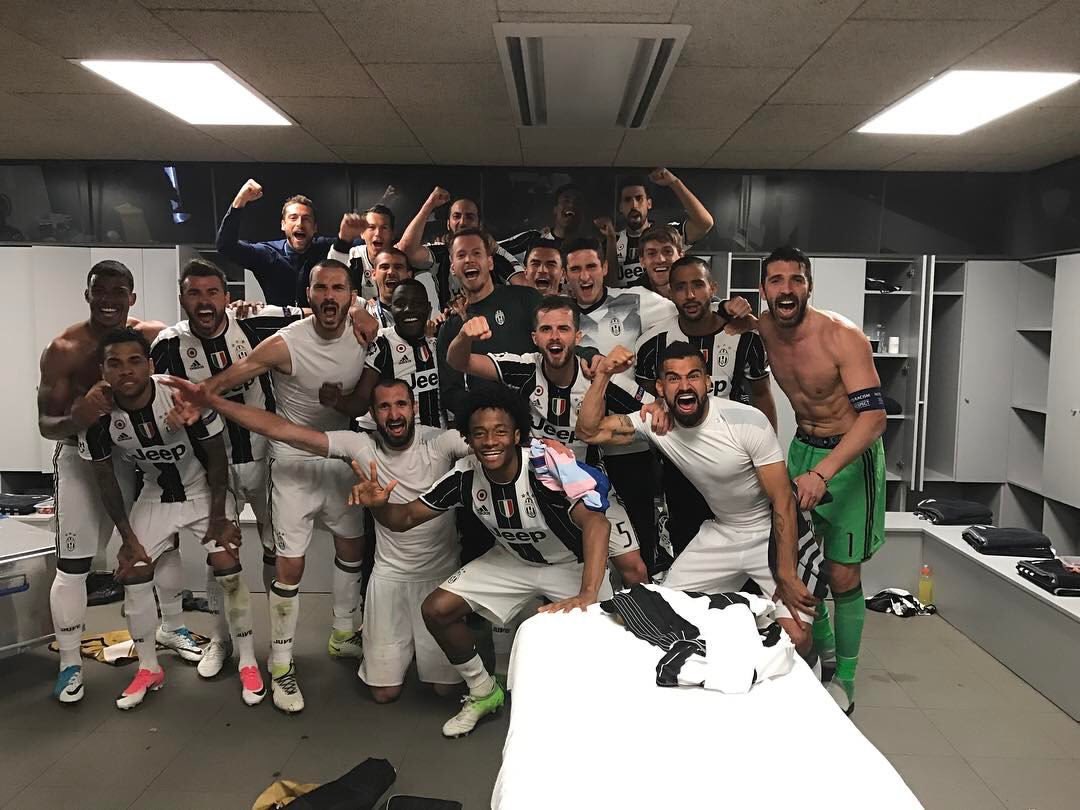 There was to be no Comeback Part II, no repetition of that night against Paris Saint-Germain and no sign of the "madness" that Luis Enrique had hoped for. As the final seconds slipped away, flags waved all around the Camp Nou and the Barcelona fans sang. There was no recrimination and they had appreciated the effort, witnessing their team rack up 17 shots, but the supporters had long known that they were not heading into the Champions League semi-finals: this tie had been lost in the first 45 minutes in Turin. Juventus will be there instead, and deservedly so, after earning a clean sheet last night.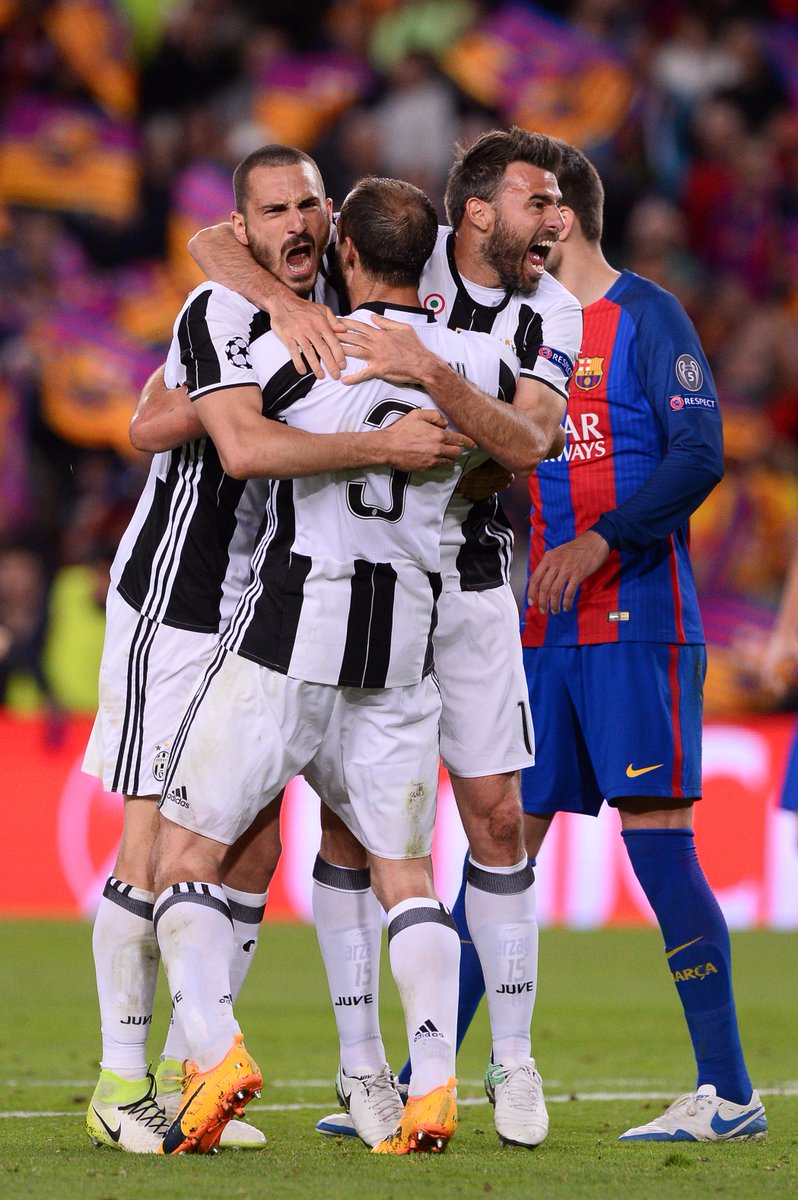 Luis Enrique, Barcelona's coach, had talked about making their opponents nervous, but that never happened. Watching them, you wondered if they ever worry. Andrés Iniesta, meanwhile, had spoken about the need to take the game into a place where it at least became possible, but Barcelona never got there. Juventus simply would not let them. It is 21 years since Juventus won the Champions League but they must be considered contenders.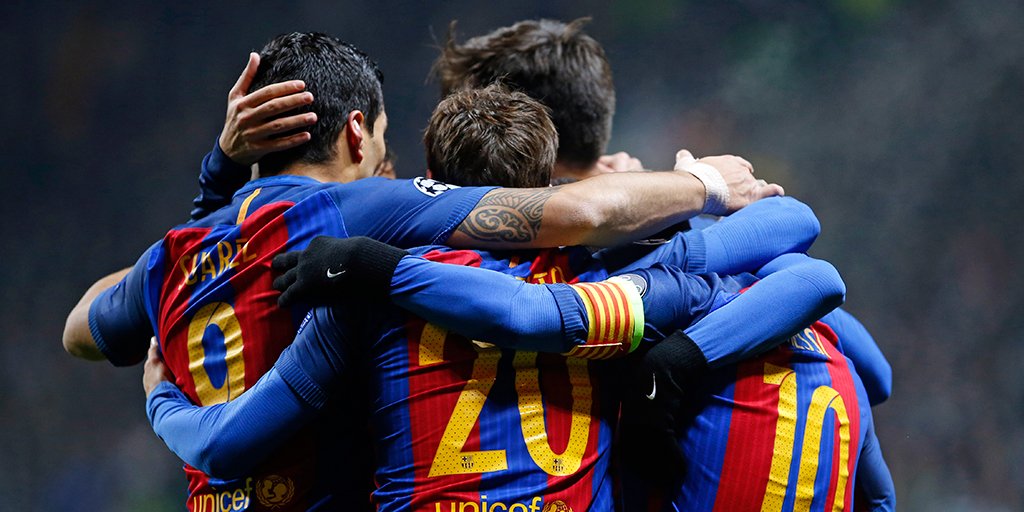 Neymar attempted 20 take-ons vs. Juventus.
Successful dribbles: 13
Chances created: 4
Duels won: 22
Successful tackles: 4
The rest of the Barcelona side attempted 18 combined.
According to Whoscored.com, Neymar was Man of the Match vs Juventus.
Dani Alves consoling Neymar after the game.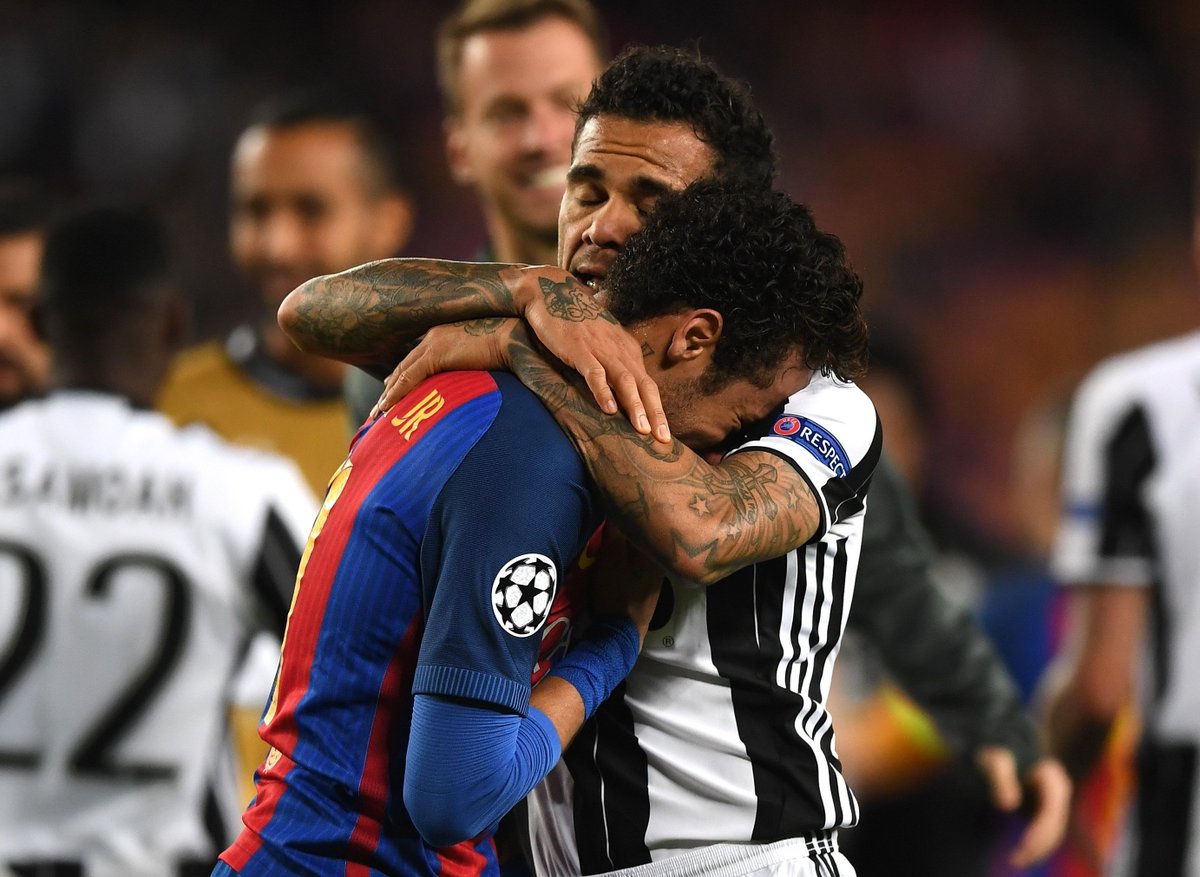 Pique said; "I wish Juventus all the best going forward and I think they can win the Champions League this season."
Juventus in the Champions League 2017: DWWDWWWWWD
Goals scored – 17
Clean sheets – 8
Dani Alves asked if he'd return to Barça, he said; "Some people here have huge egos. Lots of things needs to be changed for me to come back."
And Xavi said; "I'd bring Dani Alves back at Barça. For me he is the best right-back in the world at the moment. Barça miss him a lot."
Dani Alves later revealed why he left Barca, saying; "Every time a bad thing happened at Barcelona, I was the scapegoat. I have had enough of being the victim, it's why I left."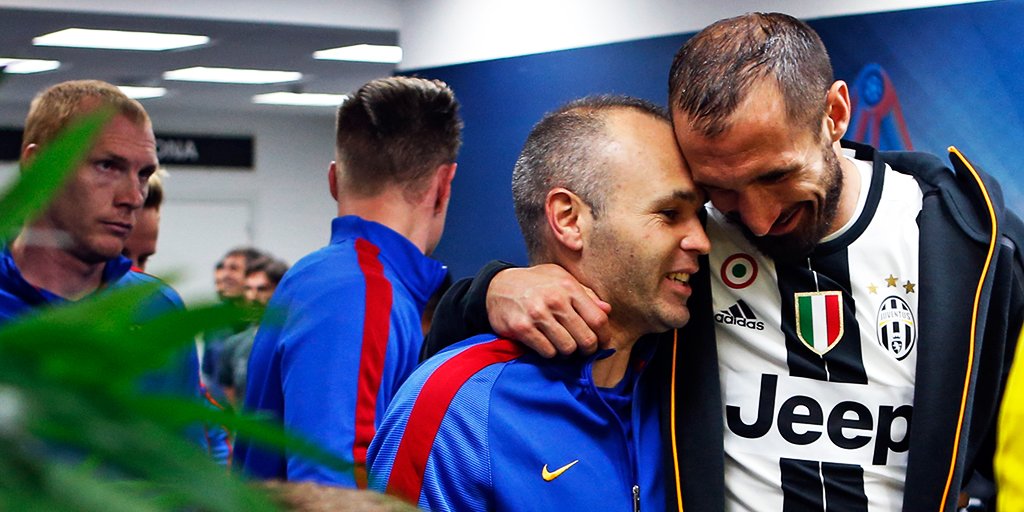 QUALIFIED FOR SEMIS:
Atletico Madrid
Juventus
Monaco
Real Madrid.
Juventus look the strongest of the remaining 4. Real Madrid and Atletico Madrid have confidence & experience. Monaco fearless.real opportunities, they could not take them.
Leonardo Bonucci believes that Juventus 'invoke fear' in teams following the club's Champions League triumph over European giants Barcelona.
The Serie A defender, who enjoyed a group meal with his team-mates following the match at the Nou Camp on Wednesday, insists that putting Barcelona to the sword and keeping clean sheets in both legs shows that Juventus are a 'great team'.
'We knew they were coming to push us high, running a few risks at the back, but we did well to be united and compact when defending, above all thanks to Dani Alves and Mario Mandzukic for pressuring their full-backs,' Bonucci said.
Buffon, who has only conceded twice in this season's competition and kept clean sheets in each of Juventus' four games in the knockout stages, has never won the Champions League in his illustrious career.
He has won seven Serie A crowns with Juventus, the UEFA Cup with Parma and the 2006 World Cup with Italy, but when asked what it would mean for him to lift Europe's top club trophy, he replied: 'It's a wonderful challenge for me every year.
'At the start of the season we always set targets, that goes for life, too. I think that's essential if you want to get the best out of yourself and improve.
'We'll see if we're good enough to manage it, we haven't won anything just yet but we have put in two good performances over the two legs which have given us a real confidence boost.'