"All is now set to relocate Ekeukwu Owerri Market" - Rochas Okorocha
Governor Rochas Okorocha, who renewed the bid to relocate the ancestral Ekeukwu Owerri market to Egbeada, Mbaitoli local council area of the state, while fielding questions from journalists in Owerri, also warned that "the administration's Urban Renewal Policy is unstoppable by any individual or group.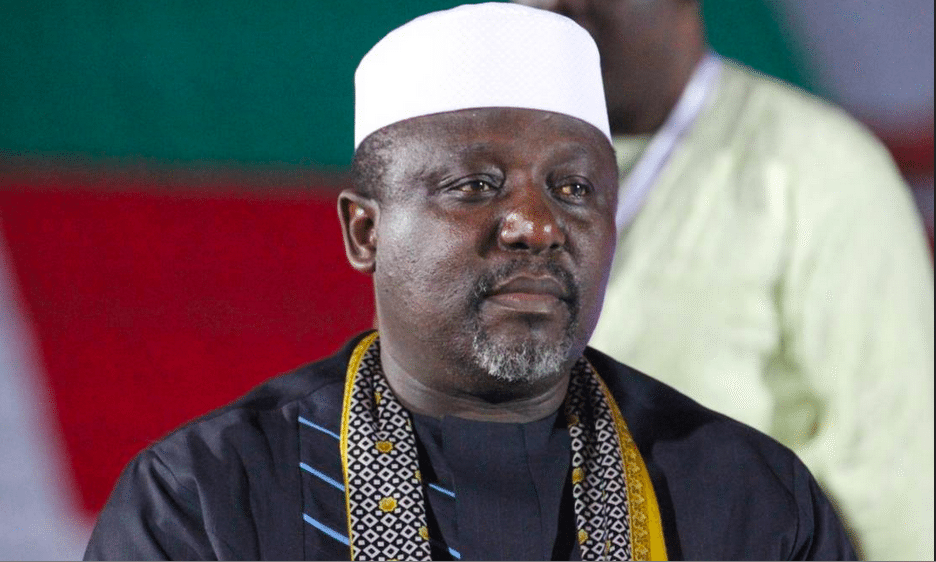 "All is now set to relocate Ekeukwu Owerri Market and send the traders packing. We are also set to relocate Ama-Hausa and all street traders along Douglas Road, in line with government's Urban Renewal Policy."
According to the governor, the new modern market at Egbeada, Relief Market, Owerri and market at Naze "can conveniently accommodate all the traders" that would be dislocated from Ekeukwu Owerri Market. "The entire landscape of Owerri must be changed for good. We are very determined to carry out this policy to the letter," Okorocha said.
While saying that the contracting firm will soon start work along Douglas Road, recover the Owerri Master Plan, the governor also insisted that his administration "will not pay any compensation to illegal traders and shop owners, who refuse to heed government directives."
Meanwhile, feelers from the five indigenous villages of the municipality indicated that they are preparing to defend their ancestral heritage. Some of the indigenes, who were contacted for comments on the issue, refused to say anything because "the matter is before a competent court of the land and it would be subjudice to speak on any issue relating to Ekeukwu Owerri Market."
They were, however, unanimous in their belief that they "are very conscious of the current threat to peace in Owerri and coming from the state government".